Pain is something all athletes have to deal with in some form or the other, to varying extents throughout their careers. Sloane Stephens, one of the most decorated active WTA players from the US apart from the Williams sisters, is no stranger to pain and injuries. She suffered a stress injury to her foot in 2016 and had to undergo surgery for it too.
WARNING
Article continues below this ad
Sloane Stephens joins hands with Shaq
WARNING
Article continues below this ad
Sloane Stephens recently posted on Instagram about her newest endorsement.
"Good news! Your girl is joining #IcyHot to support communities in need and help everyday athletes #RiseFromPain with contrast therapy! Now that @lavellerose, @rackkwall, and I are joining @shaq, we have more resources and more opportunities to make a real difference", she said in the post.
DIVE DEEPER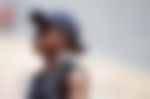 For the uninitiated, Shaquille O'Neal, commonly known as Shaq is one of the most famous basketball players. Shaq who played for 16 teams in his 19-year-long career in the NBA is a four-time NBA champion. Towering over 7ft, he is also considered to be one of the greatest players and centers of all time. For quite some time now, Shaq has been endorsing this pain-relief balm, which gives you a contrast therapy.
29-year-old American, Sloane Stephens is all set to join Shaq for this initiative. This is all the more special to Stephens because he hopes to reach out to a larger section of athletes dealing with injuries on a regular basis.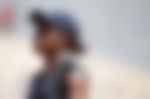 She is not the only athlete to join the initiative. Darren Waller, who is an American football tight end for the Las Vegas Raiders in the NFL also joined the initiative along with Rose Lavelle. Lavelle is a soccer player, who represents the US at an international level.
WARNING
Article continues below this ad
Stephens enjoys a Celtics game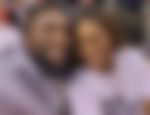 Collaborating with Shaq is not Sloane Stephen's only connection to basketball. It seems that she quite enjoys watching basketball games as well. As per her Instagram stories, she and her partner enjoyed some quality time at the Celtics match recently.
WARNING
Article continues below this ad
Watch this story–Rafael Nadal, Roger Federer, Novak Djokovic absolutely dominating at the Monte Carlo Masters
Her partner, Jozy Altidor is a top athlete too. He plays as a forward for Major League Soccer side New England Revolution and the United States national team.