Spring is a magical time of the year for golfers as we remove the shackles of winter and move into the height of the season, but playing the right courses can make that transition even more memorable.
Whether it be testament to their conditioning or the value they offer, there are many standouts across England that you should consider experiencing before the summer.
Studying the thousands of reviews submitted into the Golfshake Course Section during the past five years – specifically those entered throughout the months of March, April and May – we are thrilled to reveal just 30 of the Best English Golf Courses to Play in Spring.
Enjoy!
Cleveland Golf Club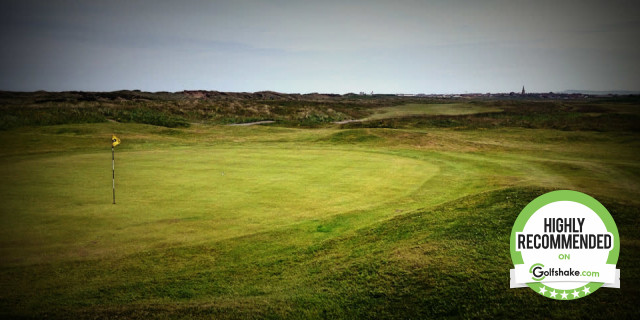 Region: North
New Spring Rating: 5.00
Golfshake Rating: 4.44
Review Comment: "Cleveland is a fantastic course and a great test of anyone's game. Rough is penal if you stray too far wide. Areas between fairways when off line at least offered the opportunity to find your ball. Greens excellent, ran fast and true ."
Coxmoor Golf Club
Region: East Midlands
New Spring Rating: 5.00
Golfshake Rating: 4.55
Review Comment: "Amazing club. Really has it all. Can't praise them enough. Course, views, staff, facilities all 110%."
Cavendish Golf Club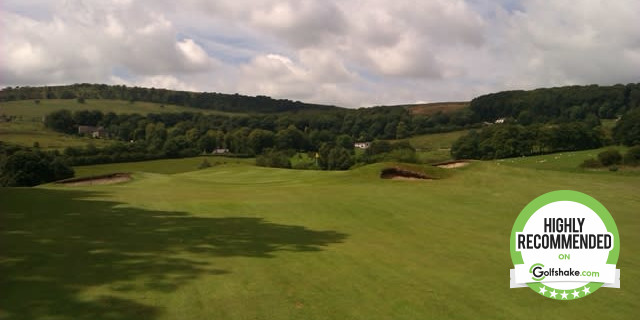 Region: East Midlands
New Spring Rating: 4.97
Golfshake Rating: 4.64
Review Comment: "Top course and everyone from the pro, to clubhouse staff, to members could not have made us two visitors more welcome!"
Penrith Golf Club
Region: North
New Spring Rating: 4.89
Golfshake Rating: 4.35
Review Comment: "Went last week and the course was in excellent condition for the time of year. The greens were excellent and challenging. Well worth a visit."
Royal Cromer Golf Club
Region: East
New Spring Rating: 4.88
Golfshake Rating: 4.76
Review Comment: "Great holes, amazing scenery, superb condition and enjoy great hospitality. The captain went out of his way to make us welcome. You must play there if you get the chance."
Bawburgh Golf Club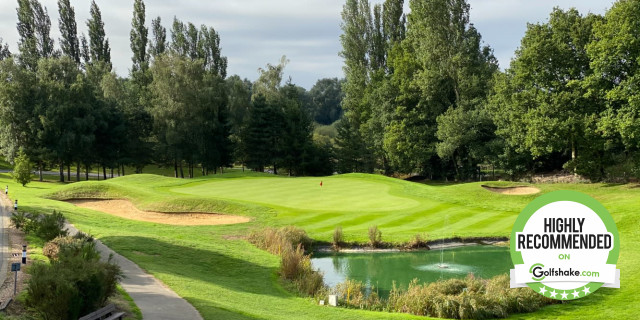 Region: East
New Spring Rating: 4.86
Golfshake Rating: 4.37
Review Comment: "This is such a lovely course to play, the hospitality was great. The course was in very good condition, greens were fairly quick. A must play if in this area."
Blundells Hill Golf Club
Region: North
New Spring Rating: 4.86
Golfshake Rating: 4.62
Review Comment: "Fantastic course. Very challenging. Would thoroughly recommend this course."
Broadstone Golf Club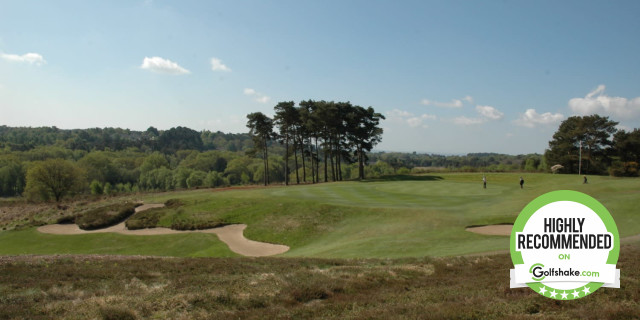 Region: South West
New Spring Rating: 4.86
Golfshake Rating: 4.86
Review Comment: "Great variation, excellent condition, challenging layout, helpful staff, great views."
Royal Lytham & St Annes Golf Club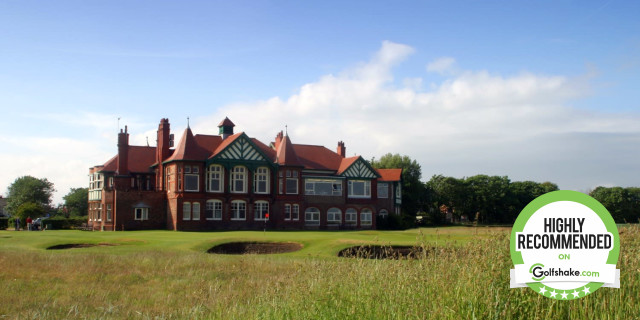 Region: North
New Spring Rating: 4.86
Golfshake Rating: 4.94
Review Comment: "Top quality course which is immaculately prepared."
Sand Martins Golf Club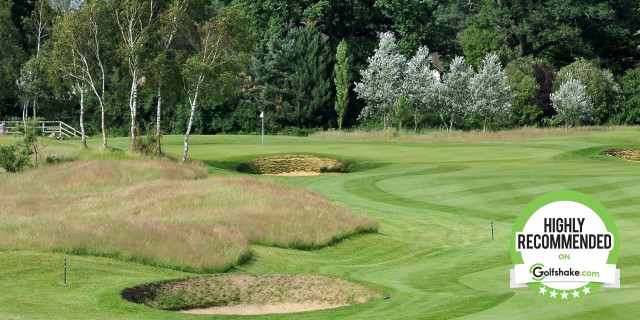 Region: North
New Spring Rating: 4.85
Golfshake Rating: 4.49
Review Comment: "Fantastic golf club. Two different loops of 9. The front is parkland and the back is more links style. Beautiful greens, but very subtle breaks, so hard to read. Lovely staff and extremely friendly welcome and service."
Burnham Beeches Golf Club
Region: North
New Spring Rating: 4.83
Golfshake Rating: 4.40
Review Comment: "A great variety of holes and a true test for mid to high handicap players. I will definitely return to play again."
Ormskirk Golf Club
Region: North
New Spring Rating: 4.83
Golfshake Rating: 4.41
Review Comment: "Great course, fairways are soft, grass is like walking on felt. First cut pretty good to play off. Greens are immaculate. Really friendly pro shop."
Royal Liverpool Golf Club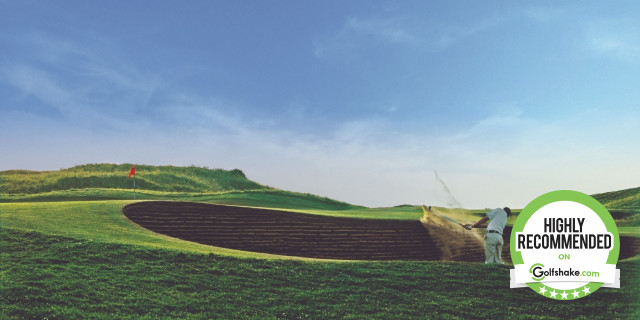 Region: North
New Spring Rating: 4.83
Golfshake Rating: 4.96
Review Comment: "If you want to play an Open course this must be one of the best. Although we had rain and wind, the course played fairly and the condition it was in was amazing. A very warm welcome from everyone at the club too .If you get the chance, play it."
Stockport Golf Club
Region: North
New Spring Rating: 4.83
Golfshake Rating: 4.58
Review Comment: "Exceptionally well kept, a very fair test for all standards of golfer. Welcoming clubhouse."
Notts Golf Club (Hollinwell)
Region: East Midlands
New Spring Rating: 4.82
Golfshake Rating: 4.88
Review Comment: "Fantastic venue. Very challenging golf course that rewards accurate tee shots and good putting on the tricky greens."
Burnham & Berrow Golf Club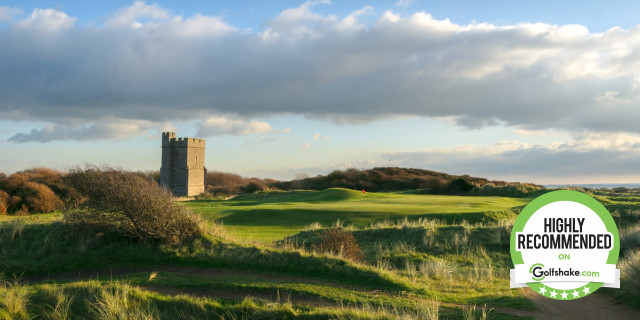 Region: South West
New Spring Rating: 4.80
Golfshake Rating: 4.94
Review Comment: "Superb links course, stiff challenge, consistent greens."
Enville Golf Club
Region: West Midlands
New Spring Rating: 4.80
Golfshake Rating: 4.84
Review Comment: "We played a four ball this month and were very pleasantly surprised by this little gem, the greens were exceptionally well kept, the play was fast with no hold ups and our favorite hole was the 14th."
Rochester & Cobham Park Golf Club
Region: South East
New Spring Rating: 4.79
Golfshake Rating: 4.53
Review Comment: "It's a stunning course, very picturesque and the staff are very friendly and helpful."
Wallasey Golf Club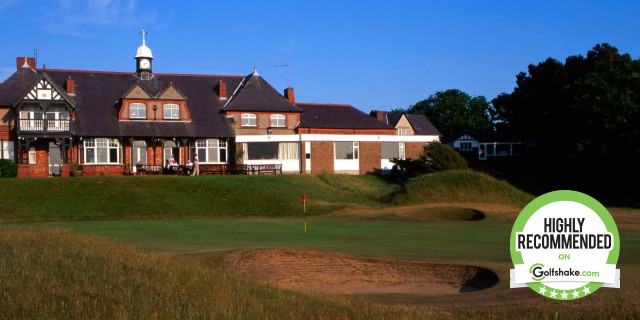 Region: North
New Spring Rating: 4.78
Golfshake Rating: 4.73
Review Comment: "Proper links, great views, brutal rough and some great holes. Brilliant course and a friendly welcome."
Vale Royal Abbey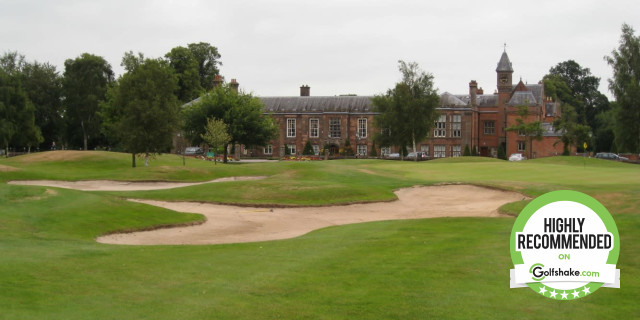 Region: North
New Spring Rating: 4.76
Golfshake Rating: 4.44
Review Comment: "Course playing well and in good condition. Perfect conditions with an enjoyable round."
Bedlingtonshire Golf Club
Region: North
New Spring Rating: 4.75
Golfshake Rating: 4.33
Review Comment: "Excellent value for money, challenging holes, superb greens and brilliant drainage. Clubhouse is very friendly."
Hartsbourne Golf & Country Club
Region: East
New Spring Rating: 4.75
Golfshake Rating: 4.49
Review Comment: "Nice breakfast in the restaurant to start. The staff were very helpful and everyone was very friendly. The course was amazing and wonderfully maintained. The greens superb. The views were beautiful. Great day all round."
The West Lancashire Golf Club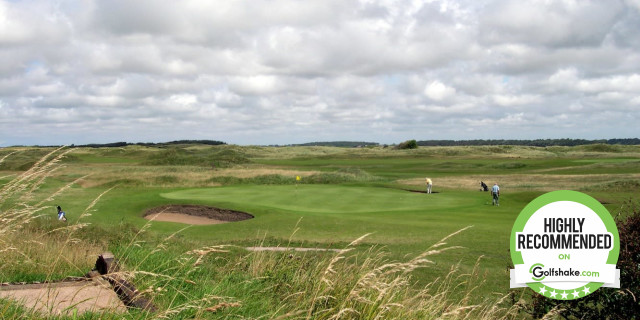 Region: North
New Spring Rating: 4.75
Golfshake Rating: 4.91
Review Comment: "This is a must play golf course for pure quality and a true links test, and you must make the most of the warm welcome and hospitality."
Farnham Golf Club
Region: South East
New Spring Rating: 4.75
Golfshake Rating: 4.41
Review Comment: "Very attractive course across heath and parkland. Rolling fairways, interesting greens, good bunkers. Every hole is a good challenge."
Bowood Hotel, Spa and Golf Resort
Region: North
New Spring Rating: 4.73
Golfshake Rating: 4.66
Review Comment: "Good layout with some clever bunkering inviting you to go for it when a layup is a good option. Like all good courses bring your A game. Really enjoyed playing here."
Woburn Golf Club
Region: North
New Spring Rating: 4.71
Golfshake Rating: 4.96
Review Comment: "Great course, well kept, some really challenging holes and the greens were in amazing condition for the time of year."
Clitheroe Golf Club
Region: North
New Spring Rating: 4.71
Golfshake Rating: 4.37
Review Comment: "Gorgeous weather and a course to match it, you get what you pay for and this is the best course I have played."
Hillside Golf Club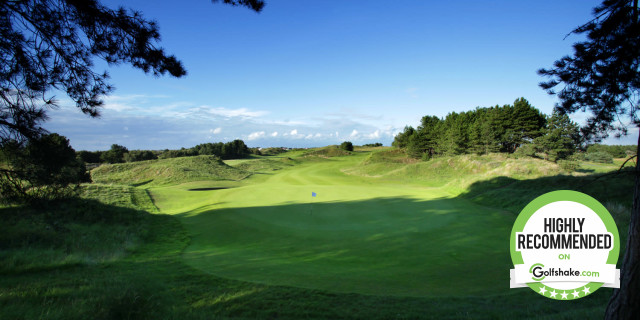 Region: North
New Spring Rating: 4.71
Golfshake Rating: 4.94
Review Comment: "Condition, prestige, clubhouse and facilities top class, members very welcoming, staff provided great hospitality and most of all just a wonderful golf course."
Kings Norton Golf Club
Region: West Midlands
New Spring Rating: 4.71
Golfshake Rating: 4.36
Review Comment: "An exciting real golf course with length, beautifully maintained fairways, ditches, bunkers, mature trees, forests, ponds, streams, doglegs. These things above, of course, are all of the things we love as golfers so you really have to plot your way around. After your game, the club facilities and service is truly warm, friendly and impressive. Highly recommended and a great course to play."
Royal Birkdale Golf Club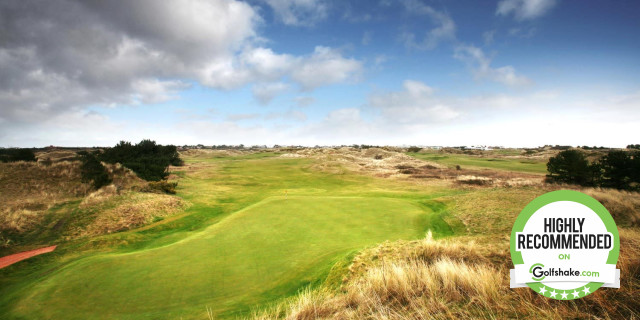 Region: North
New Spring Rating: 4.71
Golfshake Rating: 5.00
Review Comment: "Was incredible to play the course where the pros play, taking in those nostalgic shots, imagining where Spieth played his recovery to on 13 before he broke home to victory in 2017. The round is full of memories like that."
---
Related Content
32 Perfect Golf Courses For You to Play in 2022
The Best Value Golf Courses in England to Play in 2022
The 20 Most Highly Recommended Golf Courses to Play in 2022
The Golf Courses That Golfers Recommended to Others