Naomi Osaka has been a force to reckon with in women's tennis over the last five years. The Japanese tennis star has carved a niche for herself, winning four Grand Slam titles. Further, the first of them came at the US Open in 2018. She defeated American tennis legend, Serena Williams, in the summit clash of that tournament to lift the trophy.
WARNING
Article continues below this ad
Additionally, apart from her on-court success, she has become a successful businesswoman at a very young age. She is amongst the highest-earning sportspersons across the globe. Recently, she started the shooting for her first Sports Illustrated Swimsuit Cover.
WARNING
Article continues below this ad
DIVE DEEPER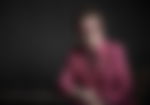 Naomi Osaka dazzles while shooting for Sports Illustrated
The former World Number 1 shared her experience during her maiden shoot for the Sports Illustrated Swimsuit Cover. She said, "I'm Naomi Osaka and we are currently in Malibu, California. We are shooting the cover, well yeah, my first cover of the SI Swimsuit. It feels really amazing just growing up and watching so many incredible women grace discover. For me, feels like a dream. I remember Tyra Banks' issue, I remember Beyoncé's."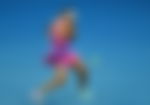 On her confidence level during the shoot, she said, "I do have a bit of nerves being photographed in a bikini just because I feel like it's something that I've never done before so it's a tiny bit out of my element. Shooting with your style is really fun. It's really incredible to just work with him because I growing up, I used to watch America's Next Top Model. So of course, I was really nervous walking into it but I don't know, he's just really fun."
WARNING
Article continues below this ad
WATCH THIS STORY: The Greatest Comebacks in Tennis
Further, she went on to add, "You could see someone and think they're the most confident person but deep down, I think that everyone's a bit insecure of something. I know a lot of people say fake it until you make it and I think there's a lot of people that are really good at that so yeah, just being confident and I feel like if you're confident in something then eventually it'll come out of catch on and you'll just become a confident person. If I could give a piece of advice to my younger self, I would just tell myself to trust the process and not compare yourself to other people so that's sort of what I try to do on the tennis court."
WARNING
Article continues below this ad
After finishing second-best at the Miami Open, Osaka has been handed a wildcard entry for the Madrid Open. This will be her first tournament on clay court this season. Can Osaka win her first tournament this year at the Madrid Open? Let us know your views in the comments below.