It was an emotional Oscars evening for Venus and Serena Williams. After receiving five nominations, their film won an Oscar in the 'Best Actor' category. Will Smith, who had starred in the role of Richard Williams, won this prestigious award. However, prior to lifting this trophy, he caught everyone's eye.
WARNING
Article continues below this ad
The American superstar slapped Chris Rock after the latter cracked a joke on his wife. Will did not take the joke lightly, venting his anger at Rock. However, Will apologized for his actions later after winning the Best Actor award for King Richard film. Recently, Serena's former coach, Rick Macci, opened up about this unfortunate incident.
WARNING
Article continues below this ad
Serena Williams' former coach throws light on the Oscars incident involving Will Smith
During the 'No Challenges Remaining' podcast, Rick Macci talked about Will Smith slapping Chris Rock at the Oscars. He said, "You know, first of, it's unfortunate. It's beyond bizarre because this is such a feel-good situation and think about it, the guy won an Oscar and the movie was up for 'The Movie of the Year.' So, there are so many amazing things about the story, it's a masterpiece. And, I've said that the first time I watched the movie, Will's going to win an Oscar."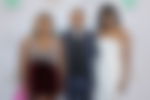 Further, he said, "This whole thing was amazing and what happened, why it happened, I have no idea. Everybody can speculate, come up with crazy ideas. But, one thing I know about Hollywood when you're an amazing actor, you start getting so into the character and like I said with Will, you got to understand, he had the walk, the talk, the mannerisms, the nuances, the subtleties. He became Richard Williams. And, this was like for long time, since the movie took a long time because of the pandemic."
Rick Macci gives an example from the film to explain Will's Oscars controversy
WARNING
Article continues below this ad
Talking about a scene from the King Richard film, Macci said, "And, one of the things you saw in the movie, was remember when Richard, Venus was getting interviewed in my office, back in 1994, and the guy kept pressing Venus about the confidence, can you beat her and Richard blew a gasket because he is such a staunch defender of his family and he was like that in many walks of this episode that happened throughout their career. He was always defending."
Concluding his remarks, he went on to add, "So initially, when Chris Rock said that, Will was laughing from what I saw and then, all of a sudden you see him walk up the stage. You just don't know why he did that. It was unfortunate he did that because it kind of puts a stamp on everything but I think we all got to take a step back. He has to own it, that's Will's thing. But, at the end of the day, the movie's a masterpiece."
WARNING
Article continues below this ad
WATCH THIS STORY: Will Smith Shows How King Richard Cast Trained Like Serena and Venus Williams
This incident became the talk of the town in the aftermath of the Oscars ceremony. Moreover, Serena was also shocked by this incident. Recently, Will Smith received further bad news. His biopic is in jeopardy after Netflix and Apple+ have removed their bids. As Will bagged the biggest trophy in his career, it turned out to be an evening filled with mixed emotions.