Veteran golfer, late Arnold Palmer, is third on the list of the highest-earning athletes of all time. Only the NBA GOAT, Michael Jordan, and golf icon Tiger Woods rank above him.
Plamer is considered one of the best golfers of all time. Therefore, it is no surprise that the golfer earned more than a billion in his career. However, interestingly, the golfer didn't even make half of it from playing in tournaments.
WARNING
Article continues below this ad
According to the 'Top 25 highest-earning athletes of all time' list of Forbes, Palmer is ranked third with a total of $1.4 billion. Notably, the list was published after his death in 2016. His total career earnings from PGA Tour events are just above 3.6 million.
The golfer found success in his career as soon as he turned pro in 1954. He had won 95 championship titles worldwide, including 7 majors. His friendly demeanor with fans on the course made him highly popular among golf enthusiasts.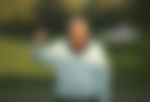 Even after he retired, his popularity among the fans never faded away. This attracted several brands who partnered with him, even after his retirement. Cadillac, Hertz, Pennzoil, and many other brands had sponsored him throughout his life.
Rolex had extended its endorsement with him for a decade in 2014. Interestingly, he was already 85-years-old then. Notably, Rolex and the legendary golfer had a relationship of over 50 years. Apart from his endorsements, the golfer has over 500 apparel stores under his brand in Asia.
DIVE DEEPER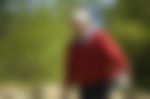 Furthermore, Palmer also established a successful golf course design company. Even after his death, the golfer earns money from different brands as royalty money.
What are the career earnings of Tiger Woods and Michael Jordan?
WARNING
Article continues below this ad
GM ranks on top of the list with $1.85 billion. An NBA legend, Jordan continues to receive endorsements and partnership offers from brands, despite having retired years ago; such is the legacy he created. His investment in Charlotte Hornets also helped him turn into a billionaire.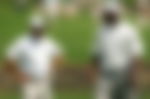 On the other hand, woods has earned $1.7 billion in his career so far, according to the list. He also tops the list of PGA Tour's career earnings. With his 82 PGA Tour victories, the golfer is in business with brands like TaylorMade, Bridgestone, Nike, and Monster Energy.
WARNING
Article continues below this ad
Woods also earns his buck from his business ventures; He has a restaurant chain under his brand. Moreover, the golfer also owns a golf course design company and an event production company.
Watch This Story: How Much Prize Money Did Tiger Woods Win at the 2022 Masters?