The sprawling Sand Valley Resort in Adams County, already one of America's premier golf destinations, is about to get a whole lot bigger.
Sand Valley announced Tuesday that construction will begin in May on a multi-facility expansion that will include a restaurant, pool complex, tennis center, practice facility and what is being billed as the "world's largest putting course."
"It's going to be eight acres, so it's almost 400,000 square feet," said Michael Keiser, who owns and manages Sand Valley along with his brother, Chris. "The Himalayas at St. Andrews is three acres. The Punchbowl at Bandon (Dunes) is 2.5 acres. It's hard to fact-check, but I don't think anything is close to this."
The centerpiece of the expansion is Sedge Valley, an 18-hole course designed by Tom Doak and in the early stages of construction. The course is inspired by the classic heathland courses of London and the English coast. Doak is simultaneously working on the Lido, a private club associated with the resort. The Lido is scheduled to open in 2023, followed by Sedge Valley in 2024.
The 12,000-acre resort already boasts world-class layouts designed by Bill Coore and Ben Crenshaw (the original Sand Valley Course) and David McLay Kidd (Mammoth Dunes), plus a 17-hole par-3 course designed by Coore and Crenshaw (the sandbox).
The new amenities reflect the tastes and needs of traveling golfers who have flocked to Sand Valley, turning it in a few short years into one of the most popular and critically acclaimed resorts in America.
"It certainly starts with the golf," Michael Keiser said. "The golfers want more golf. With more golfers we need more restaurants. Tennis has gotten very popular; they need their own facility. And then the pool and spa, our guests have been asking for it for a long time.
"The bottom line is that our guests have been asking for this and we're finally in a position where we can give them what they've been looking for. This is sort of the sum total of everything we've learned about what our guests want."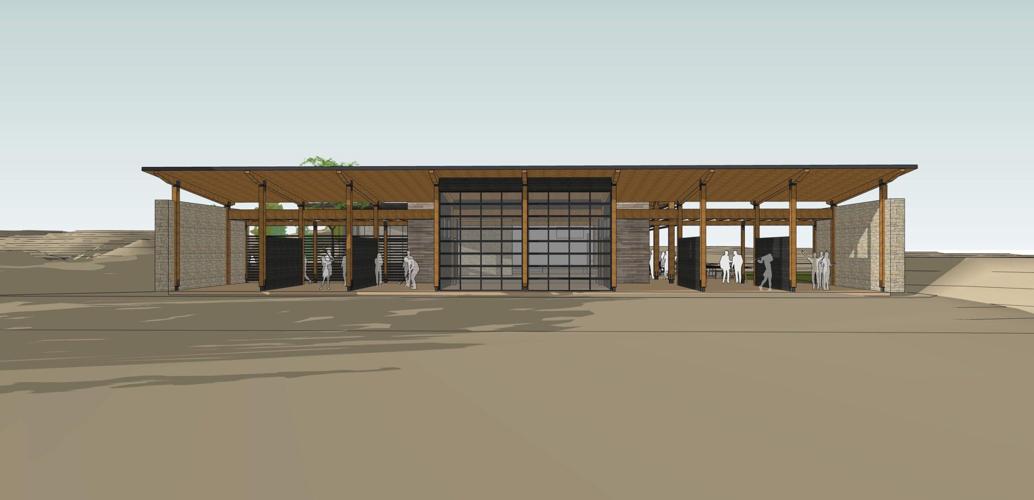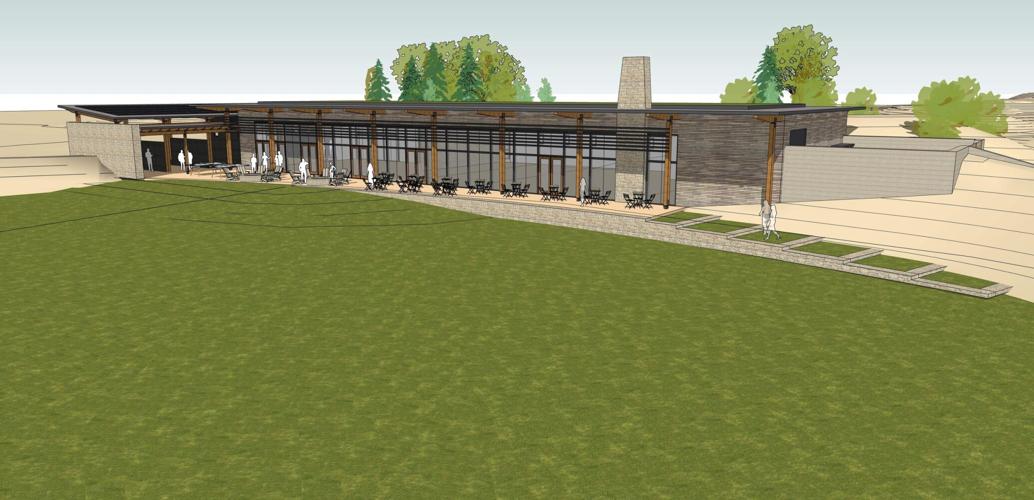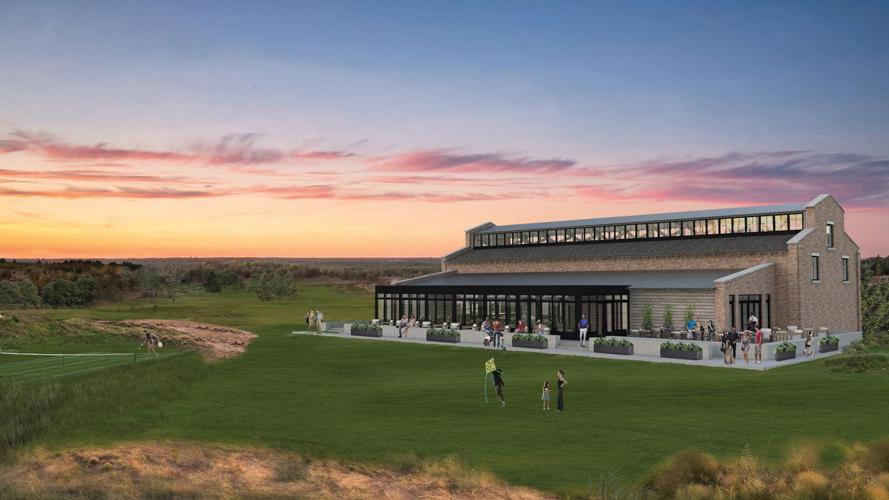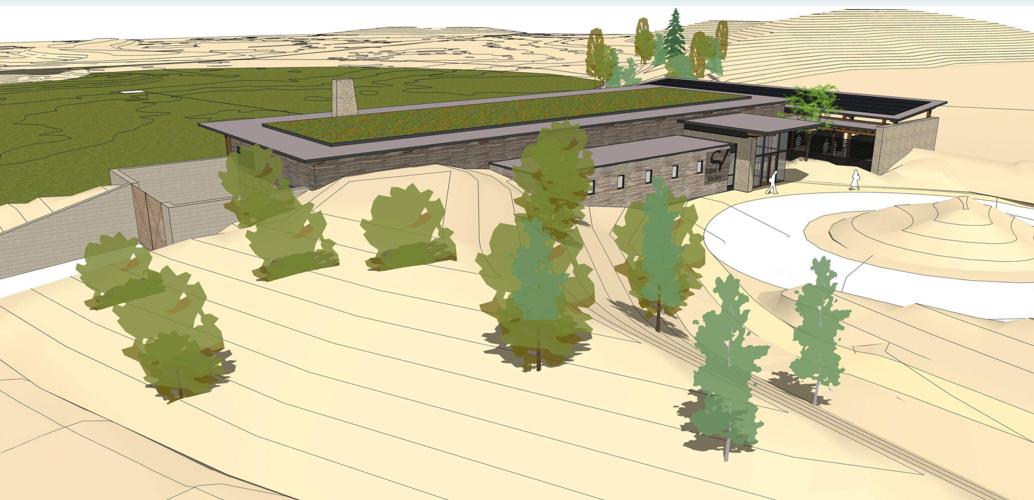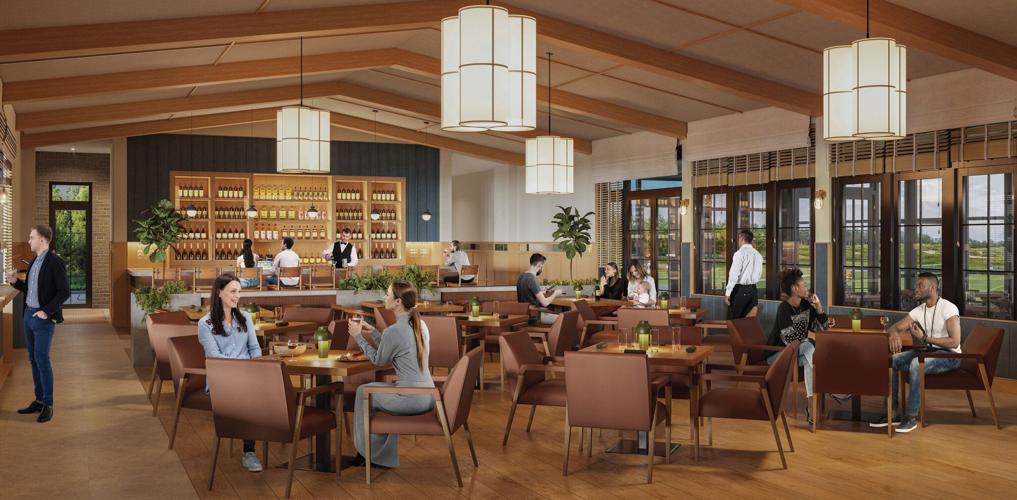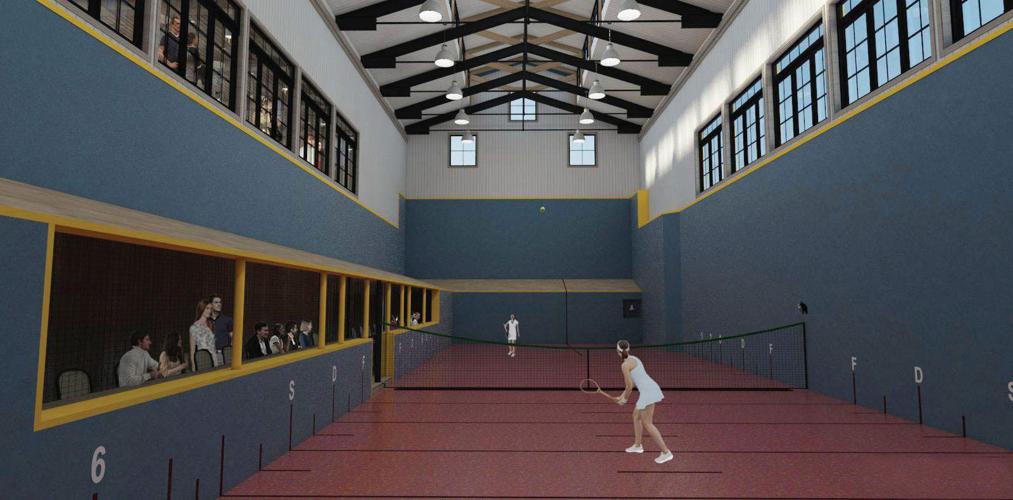 The expansion will include:
The BBQ Smokehouse restaurant, featuring an arcade, golf simulators and indoor-outdoor hitting bays with cutting-edge tracing and simulator technology.
"You will walk from the bar into this arcade room, which will have pinball and fun bar games, both new and nostalgic," Keizer said. "The hitting bays are part of the same building. You can play interactive games like closest-to-the-pin or longest drive. You'll also have the ability, if you want, to hit live balls and play a (simulator) golf course. You can say, 'Let's go play Pacific Dunes.' You'll order dinner and it will be delivered to you."
During golf season, outdoor patio seating at the restaurant overlooks the putting course.
The Sand Valley Pool House, located a short walk from Sedge Valley.
Guests can cool off in an infinity pool overlooking Mammoth Dunes and enjoy sauna, steam and cold plunges. The Pool House also will offer a variety of massage techniques in eight treatment rooms, along with a grab-and-go food and drink shop.
The Pool House will open in 2023, one year ahead of the Sedge Valley course.
The Sand Valley Tennis Center, a 13,000-square-foot facility.
Opening in 2023, the Tennis Center, adjacent to the resort's 15 grass courts, will feature outdoor seating overlooking the grass courts and the 18th hole on Sedge Valley. Inside, guests can relax with food and drink at a bistro-style restaurant with a brick wood-fired oven overlooking a Court Tennis court, just the 11th in the United States.
(Court Tennis, also known as "Real" or "Royal" tennis, dates to the 13th century. King Henry VII of England is said to have played the game.)
The Tennis Center also will feature a fully stocked pro shop.
A 50-acre, state-of-the-art practice facility, which answers the golfers' top request, according to Keiser.
The facility will include a 500-yard driving range — large enough to hold Bryson DeChambeau's biggest bombs — and an extensive short game and putting area. The facility also will be home to a year-round learning center with indoor-outdoor hitting bays and instruction programming.
Sedge Valley home ownership.
Thirty-six homesites, ranging in size from four to 30 acres, will be located adjacent to Sedge Valley. Most sites overlook a 17-acre lake. Buyers may choose their own architects to create year-round or seasonal homes and have the option to participate in the Sand Valley rental pool.
Sedge Valley cottage homes range from one-half acre to two acres. These sites support four plans from three architects and are included in the rental pool. The first cottages will open for the 2023 season.
Considering that the original Sand Valley course opened in 2017, the resort's growth has been nothing short of remarkable.
"We've always looked at one course at a time," Keizer said. "We've tried not to think too far ahead and just respond to what's immediately in front of us. What's immediately in front of us now is an opportunity to give our guests everything they've been asking for."
.