It has been a long time since we last saw Serena Williams play in a tournament. She has had injury struggles in the recent past which have kept her away from tennis for around 10 months now. Her last appearance was at the Wimbledon Championships in June, last year. Serena suffered a hamstring injury and had to retire in the first round of that tournament.
WARNING
Article continues below this ad
However, determined as ever, the 40-year-old is striving to make a comeback later this year. She is eagerly waiting for her 24th Grand Slam title. If she does so, she will equal Margaret Court's all-time record of most Grand Slam titles.
WARNING
Article continues below this ad
DIVE DEEPER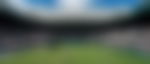 Further, Serena has returned to light training ahead of her potential comeback to tennis. Recently, a fan found one of the belongings of Serena at a tennis court.
Fan surprised after finding Serena Williams' wallet
The fan shared a video of him spotting Serena's wallet at a tennis court in Florida. While he was packing his stuff, he said, "Okay, I am at the tennis court right now. I am about to put my stuff down on the bench. Look what I see. Look what's underneath the bench. Well, what? She's her, right? There's no way this is real! This is her actual wallet. Okay, I don't know what to do right now (laughing)."
WARNING
Article continues below this ad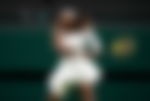 Further, the former World Number 1 has focused on off-court activities after being sidelined due to an injury. Earlier this year, her Venture Capital firm, Serena Ventures, received $111 Million as an inaugural fund. She revealed using this amount for investing in diversity and women through her VC firm.
WATCH THIS STORY: Will Smith Shows How King Richard Cast Trained Like Serena and Venus Williams
WARNING
Article continues below this ad
Apart from her on-court success, Serena has also inspired the next generation of players. She recently shared some inspirational words on Instagram, saying, "Some advice I would give to young athletes, you know, just make goals for yourself. I think it's so important to have an end goal and then on that before you get to that end goal, how smaller goals get you there."
While fans across the globe are waiting to see Serena back in action, she recently hinted at making a return at Wimbledon. Can she have a strong comeback later this year? Let us know your views in the comments below.