American tennis star Serena Williams has been with the sports brand, Nike, for more than 18 years. Initially, she chose Puma as her main sponsor. However, in 2003, Nike outbid Puma to strike a deal with the tennis legend. Since then, their partnership has been unbreakable. Also, she's proud to be a Nike athlete, as it was her childhood dream. Recently, Nike unveiled a building after the tennis player. And Serena took to social media to express his gratitude and Love for Nike.
WARNING
Article continues below this ad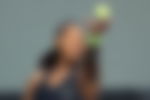 Serena Williams showed some love after unveiling her own building at Nike campus
WARNING
Article continues below this ad
In the latest news, Nike finally unveiled their latest building, named after one of the greatest female athletes of all time, Serena Williams. Currently, it is located in the Oregon campus in the USA, where many other athletes also have their own buildings. After 18 years of partnership, Serena finally has her own building.
Earlier, she took to Instagram, and shared a video of her new building, in the caption she wrote, "There is something to be said about setting goals… When I was just a kid I visited the @nike campus and I saw that athletes get buildings! After that visit I knew I wanted two things; to be a Nike athlete and to have a building. I set my goals high."
"I knew I would have to be elite, and not only the best, but someone that changes the course of sport. And now, here we are – officially unveiling the Serena building at the Nike campus. Blood sweat and many tears, many trophies – it is beyond an honor, giving me chills. I am so grateful to Nike and the Nike team. Can you believe it? I have a BUILDING Y'ALL!!! This is CRAZY!!!" she further wrote.
Serena also sent a message through the latest Nike video. "Everything that Nike has done in this building is so amazing and so cool. I hope that people that work here are just inspired to dream bigger, and jump higher, and do more," she said in the video.
Meanwhile, this building is the largest (1 million square feet) building on the Oregon campus. Interestingly, it also has a theater named after Serena's daughter, named 'Olympia Theatre'.
Today, Nike opens the Serena Williams Building — the largest building on its Oregon campus 🏢

➖ 1 million sq. ft.
➖ Size of 140 tennis courts
➖ Houses 1000 designers
➖ 4 cafes named for tennis titles
➖ 'East Compton Court'
➖ 'Olympia Theater', named after Serena's daughter pic.twitter.com/5hQaEmU4o1

— Front Office Sports (@FOS) April 27, 2022
WARNING
Article continues below this ad
Serena's first-ever Nike deal
In 2003, Serena signed a five-year deal with Nike, worth $40 million. At that time, it was the biggest deal for a female athlete. They had to fight Puma, who was the earlier sponsor for Serena.
WARNING
Article continues below this ad
Watch This Story: Top meltdown moments of Serena Williams in her career
According to reports, she made around $55 million from her brand, Nike, in 2021. Also, Nike makes customized clothes, footwear, and other things for Serena to play in various tournaments.