Venus Williams is one of the most famous tennis players in the world and one of the most successful ones too. She remained on top of the rankings in both singles and doubles, which is a great feat indeed. The American has seven Grand Slam singles titles to her name and 49 WTA titles.
WARNING
Article continues below this ad
Recently on Instagram, she interacted with fans to share life lessons and opened about various aspects of her legendary career.
WARNING
Article continues below this ad
Venus Williams talks about her disease
Williams has been quite active on social media and answered how she deals with her autoimmune disease on a day-to-day basis. In 2011, Venus was taking part in the US Open. But, just before her second-round match against Sabine Lisicki, she was diagnosed with Sjögren's syndrome, a disease that affects the body's moisture-producing glands – mainly the lacrimal and salivary glands.
It often affects other organs like the lungs, kidneys, nervous system, and also causes fatigue, muscle and joint pain.
A fan asked her how she handles her life amidst the dangers of the disease and Venus gave a candid reply.
"I'm always looking for a way to feel my most optimum so I'm always trying new things. Whether that's something as simple as drinking more water, getting more sleep trying to play a balanced schedule (not possible). Trying to supplement."
Venus Williams said that having this disease and dealing with it is difficult because it is chronic in nature, but the key to finding the right balance is to never give up on oneself. She also said that even if that is not possible she likes to pretend that she has a semblance of control on her life.
DIVE DEEPER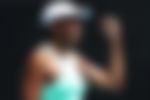 WARNING
Article continues below this ad
Venus is aiming for a Wimbledon comeback
"Having an autoimmune disease, the challenge because kind of sticks around. But I like to live life on my own terms. And I want to at least if I can't decide at least pretend that I can decide my destiny. And that's important to me," she added.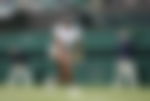 Recently, when her sister Serena Williams was asked about her comeback plans, she said that she was aiming to play at the Wimbledon. In reference to this conversation, Venus also mentioned that one wouldn't pass up an opportunity to play in the Championships. While she has not confirmed it yet, it seems like both she and Serena are looking to make a comeback at SW19 this year.
WARNING
Article continues below this ad
Watch this story: Drama at Wimbledon championships involving Nick Kyrgios Dan Evans Simona Halep Jelena Ostapenko and others