Serena Williams' life completely changed in 2017 for the good. Shortly before her participation at the Australian Open, she found out that she was expecting the birth of her first child. Further, she played the Grand Slam Down Under. Serena defeated her elder sister, Venus Williams, to win her 23rd major title at the tournament. The same year, she married Reddit co-founder, Alexis Ohanian.
WARNING
Article continues below this ad
Serena has had a close-knit bond with her daughter, Olympia. The two often share their adorable moments on social media. While Serena has been away from tennis in the recent past, she has spent quality time with her daughter. Furthermore, she also gives tennis lessons to Olympia.
WARNING
Article continues below this ad
DIVE DEEPER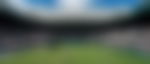 Recently, she shared another wonderful moment involving her daughter.
Serena Williams and Olympia fall asleep in their car
The 23-time Grand Slam champion took to Instagram to share her nap time with her daughter, Olympia. Posting a story on her official Instagram handle, she said, "We both fell asleep in the Lincoln. Just snoozing, tired."
WARNING
Article continues below this ad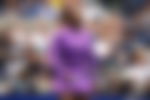 It is quite understood, given Serena's busy schedule over the past few months. She has been involved in many off-court commitments. Earlier this year, her Venture Capital firm, Serena Ventures, raised $111 Million as an inaugural fund. During an interview, she revealed the firm will be using this fund to invest in women and diversity.
WATCH THIS STORY: Will Smith Shows How King Richard Cast Trained Like Serena and Venus Williams
WARNING
Article continues below this ad
Further, she appeared at the Oscars with her elder sister, Venus. It was a proud moment for the Williams sisters as their film, King Richard, won the Oscar in the 'Best Actor' category. Will Smith, who played the role of their father, Richard Williams, won the biggest trophy of his career.
On the tennis front, Serena is back to light training ahead of her potential return to the sport. If all goes well, we may see Serena in action as soon as The Championships, Wimbledon this year.