Venus Williams has been among the top players who have graced the sport of tennis. She, along with her younger sister, Serena Williams, dominated women's tennis during the last two decades. Further, the fruits of the hard work put in at a young age were born right from the early stage of her career. Venus made it to the finals of the US Open in her very first attempt at the tournament in 1997. However, she went down against Martina Hingis in the summit clash.
WARNING
Article continues below this ad
Since then, the American legend has won seven Grand Slam titles. This includes an astonishing five Wimbledon titles. Additionally, she teamed up with Serena to clinch 14 women's double major titles. Recently, Venus opened up about how she recovered from difficult losses on the tennis court.
WARNING
Article continues below this ad
DIVE DEEPER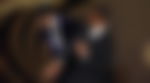 Venus Williams reveals how she deals with losses on the tennis court
The 41-year-old took to Instagram to reveal some behind the scene stories during her tennis career. Talking about how she recovered from tough losses, she said, "First of all, getting back up is not an option you always have to. Just something you always have to do. Second, recovering mentally is giving yourself some moments. This would sound strange, but if I lose, I like to watch a cartoon. It makes me feel good. So, whatever your recovery is, that's great. I like to be with my dog."
WARNING
Article continues below this ad
Apart from her success on the tennis court, the elder Williams sister has ruled the business world too. She is the proud owner of several businesses like EleVen by Venus and V Starr Interiors. Further, she has also inspired the next generation of players through her motivational talk on social media.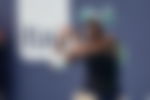 WATCH THIS STORY: Will Smith Shows How King Richard Cast Trained Like Serena and Venus Williams
WARNING
Article continues below this ad
At 41, Venus still hopes to make a comeback to tennis. She hasn't played for around eight months now because of a leg injury. However, she is known to come back strongly and it will be interesting to watch Venus play again.