Children are parents' most precious gift, aren't they? Ask Serena Williams and Alexis Ohanian, proud parents of their daughter, Olympia. Further, at only four, she is already popular on social media, often sharing her adorable moments. Moreover, she is an all-rounder in the true sense, showing her scientific skills recently.
WARNING
Article continues below this ad
On 24th April, Alexis celebrated his 39th birthday. On his special day, he revealed the most precious gift in his life.
WARNING
Article continues below this ad
DIVE DEEPER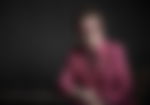 Serena Williams' daughter Olympia is full of surprises
The Reddit co-founder took to Twitter to show off his daughter's amazing scientific skills while praising her for the same. He said, "I'm 39 today. Waking up with this little paleontologist was the best birthday gift I could've asked for. She will be my legacy — not founding @Reddit @Initialized, or even @sevensevensix (despite how ambitious our goals are) — making her proud is the lens through which I build."
While Olympia was playing with animal toys, Alexis asked her a couple of questions related to animals. Olympia said, "Triceratops. So you don't need to talk about it." Further, he asked, "Oh, cause you already know… Herbivore or carnivore?" To which Olympia said, "Herbivore. Herbivorous. Her-bi-vore." Having every answer to Alexis' questions, Olympia said, "Cuz it [has] three horns," when asked why it is called a Triceratops.
WARNING
Article continues below this ad
Serena Williams to make a comeback at Wimbledon?
It has been around ten months since we last saw the 23-time Grand Slam champion play on the tennis court. Last year, she retired midway through her first-round encounter at Wimbledon after slipping on the wet grass courts. In the process, she injured her hamstring, which has kept her away from action since.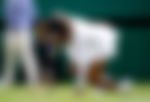 WATCH THIS STORY: Endearing moments of Serena Williams with daughter Olympia
WARNING
Article continues below this ad
Earlier this month, she shared a TikTok video with the caption, "On my way to Wimbledon," speculation about her comeback raising at the grass-court Grand Slam tournament. Serena's fans will be over the moon if this happens. Can Serena have one last laugh in her illustrious tennis career by winning a 24th Grand Slam title? Let us know your views in the comments below.